When coming to Vietnam from another country for holiday or business purposes, you must apply for a Vietnam visa. However, in order to have a clear overview of Vietnam visa, the first step that you should make is to check Vietnam visa requirements.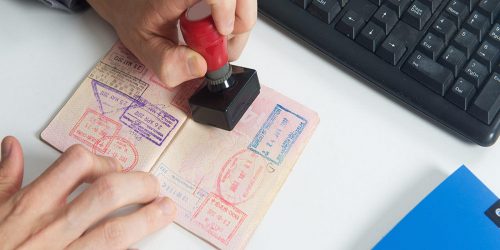 November 8, 2017 / / —
Vietnam government uses the visa to control the entry and exit of foreigners through Vietnam terminals, border gates and ports. Policies and requirements of Vietnam visa have been improving to meet demands of an increasing number of tourists traveling to Vietnam.
First-time visitors or even regular travelers sometimes encounter problems of lacking information or making the wrong visa application. Carrying out and complying with the visa requirement for Vietnam, therefore, is a really essential phase that every foreigner ought to go through to avoid unexpected circumstances at last minutes.
Vietnam requires a hold of visa Vietnam for foreigners, but not all of them must make an application for this document. Depending on the bilateral relations between Vietnam and another country, the government compiles a list of countries which are exempt to a visa for Vietnam. This means nationals of these nations no need to own Vietnam visa to enter this country. Foreigners are suggested to check the Vietnam visa exemption list to know whether they can enjoy the visa-free access or not.
If travelers are granted this visa-free entry, all they need to have is an original passport with a validity of six months and other essential personal documents. However, if visitors who are required to have a visa to Vietnam need to refer to the important visa requirement Vietnam. Requirements of visa application are different between paper application at the Vietnam Embassy or Consulates and online application through travel companies.
Paper visa application
The visa application at the Embassy or Consulate of Vietnam includes following required documents:
• Vietnam visa application form (take directly at the Vietnam Embassy or download from the embassy's website)
• 6-month validity passport
• 1 standard-size photo taken within 6 months
• Letter of entry clearance obtained by foreigner's Vietnam partner from the Vietnam Immigration Department (for Vietnam business visa application)
• Vietnam visa fee
Online visa application:
The online Vietnam visa application is more straightforward than the paper visa application at the embassy offices. Without sending or uploading documents, travelers can complete the process by following two simple steps within minutes: filling out the online application form and make payment to get the Vietnam approval letter. This document allows travelers to board the plane and pick up the visa on arrival at the airport in Vietnam.
Remember that this letter is only valid if the tourist chooses to travel by airplane, so those who move by other means of transport are suggested to opt for other types of visa.
By receiving various visa application as well as encountering different circumstances every day, Greenvisa (a travel agency specializing in Vietnam visa services for foreigners from over 190 countries) understands common problems of visa applicants. The company hopes that the information of visa requirement to Vietnam they compiled above would be some help for visa inquiries of concerned travelers.
Visitors who want to learn more about the Vietnam visa requirements and polices, please visit the Greenvisa site.
Contact Info:
Name: William S. Looney
Email: support@greenvisa.io
Organization: Green Travel Universal CO., LTD.
Phone: +18882381966
Source URL: https://marketersmedia.com/greenvisa-offers-foreigners-general-guidelines-of-vietnam-visa-requirements/261372
For more information, please visit https://greenvisa.io
Source:
Release ID: 261372